COMMITMENT TO THE ENVIRONMENT
Environmental Policy
Murakami Corporation strives for human and Earth friendly monozukuri and to serve people through all its corporate endeavors.
1. Environmental Regulation Compliance and Pollution Prevention
We follow all environmental laws and regulations and undergo proactive preventative measures regarding environmental pollution.
2. Environmentally-aware Product Development and Production
From the very start of product development, we keep environmental impact and recycling in mind and maintain strict management throughout the production process.
3. Regional Coexistence
We build bonds with local communities through environmental maintenance and protection efforts.
4. Carbon Neutral Initiatives
The entire Murakami group works in unison towards achieving carbon neutrality.
Taro Murakami, President/CEO
ISO14001 Certification
In January 2001, to commemorate our move into the 21st century, we launched our Environmental Management System, which continues to guide our efforts towards environmentally-friendly operation. By December 2001, all domestic offices and affiliate companies had achieved ISO14001 certification.
ISO Certified Offices and Affiliate Companies
Domestic offices and six affiliate companies
Head office
Fujieda factory
Oigawa factory
Tsukiji factory
Eiji Corporation
Murakami Kasei Corporation
Murakami Business Service Corporation
Murakami Kyushu Corporation
Murakami Express Corporation
Murakami East Japan Corporation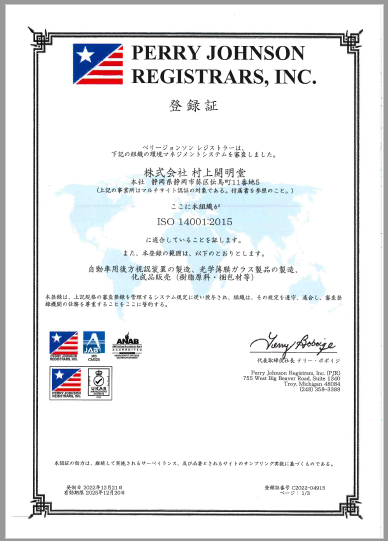 Environmental Management Organizational Structure
We take an organizational approach to defining objectives and conducting environmental management, which is structured as outlined below.
Environmental Information
1. Environmental Installations
Introduction of Environmentally-aware Installations
The Tsukiji factory was designed to be a state-of-the-art base of production. The wide amount of space available was utilized towards new installations such as rooftop greening, solar power generators, and LED lighting.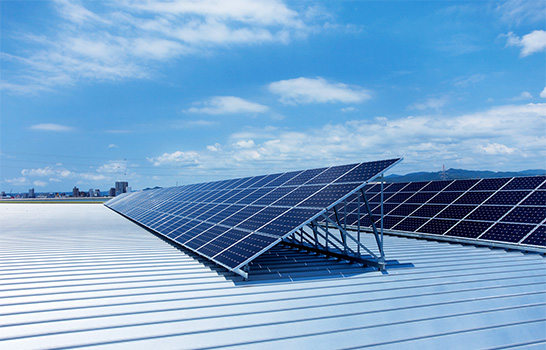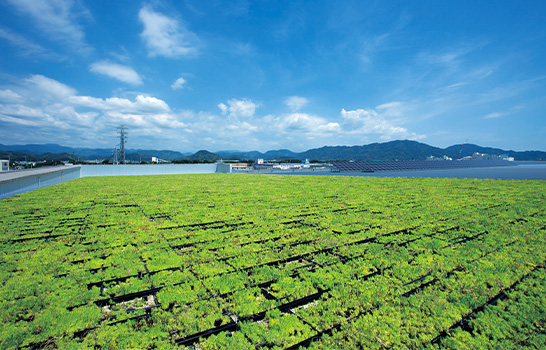 Expansion of Solar Power System

Originally, 480 monocrystalline solar panels were installed to reduce CO2 emissions and shift towards green renewable energy sources. In February 2022, work began to utilize more factory space and increase this by 1,936 panels that altogether will generate a maximum of 836kW. Yearly output will reach around 818MWh, covert 10.8% of the factory's energy consumption to renewable sources, and reduce CO2 emissions by around 355 tons per year. Future endeavors to further expand renewable energy and aid the environment are always underway.
2. CO2 Emissions
Our CO2 Emissions Record
CO2-Free electricity introduced at our Shizuoka Headquarters in Japan
We have introduced "Shizuoka Green Electricity" effective October 1, 2023.
As a result, all electricity used at our Headquarters will be 100% renewable energy, and CO2 emissions associated with electricity use will be virtually zero.
3. Waste Disposal
Waste management regulations have been set to guide management and reduction of waste activities to ensure any waste products discharged in the course of operations are properly handled in accordance with Waste Management Law.
Amount of Waste Generated
703 t/year

*2022

 91.9% YoY (8.1% decrease)
Discharge of Valuable Resources
1724 t/year

*2022

 99.0% YoY (1.0% decrease)
Landfill Disposal
0 t/year 100% resource circulation
Waste Generated Yearly Trend
| | |
| --- | --- |
| 2013-2015 | reduction |
| 2016-2017 | large increase |
| 2018-2019 | increase |
| 2019-2020 | large reduction |
| 2021 | increase |
| 2022 | large reduction |
4. Regional Activities
A key policy of Murakami Corporation is "Regional Coexistence," which drives efforts to benefit local environments. Every factory serves as a base for public beautification efforts.
Regional Coexistence Public Beautification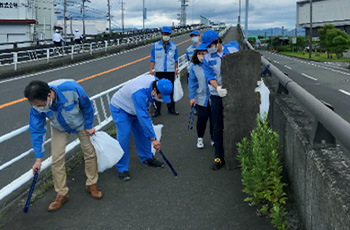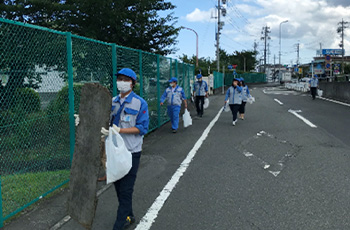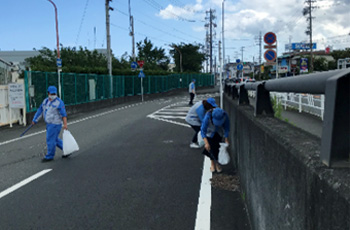 Community Outreach Flower Planters
Community outreach includes the distribution of flower planters as part of our corporate role to serve as a beneficial presence in society. Planters are replaced three times a year with seasonal blossoms.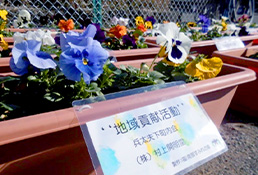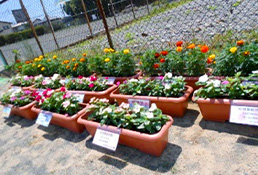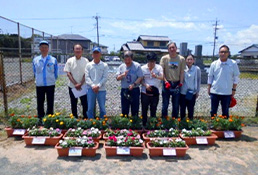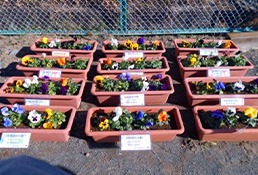 5. Waste Reduction
Reduction of Paint and Thinner Waste
Painting Process
Adoption of Solvent Recovery Apparatus for Thinner Recycling
Liquid paint waste (paint waste, thinner waste) is distilled in-house and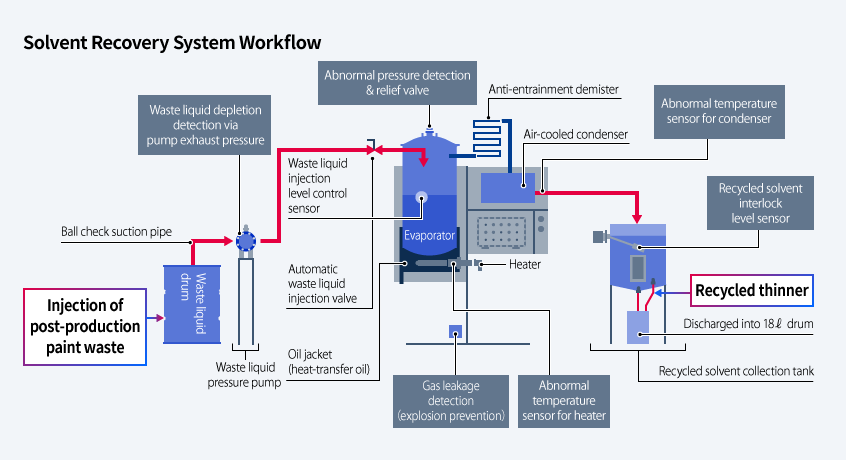 Solvent Recovery Apparatus
90% of thinner is recoverable from paint waste, which also reduces purchases of cleaning thinner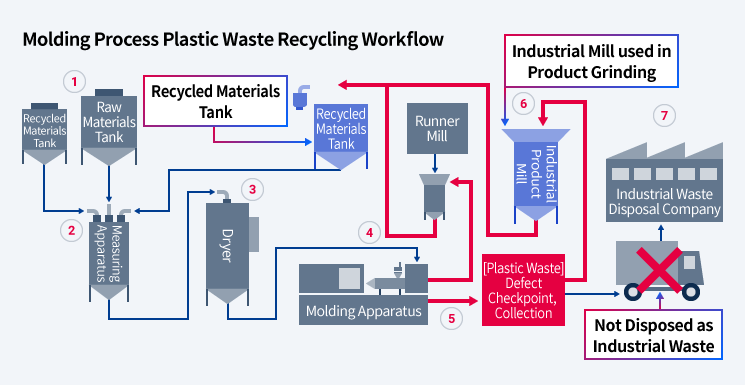 Raw (virgin) and recycled (resin pellets) materials are injected into tanks or automatically collected in the ground material (runner mill) tank.
Virgin, recycled and ground material are sent from the raw materials tank to the measuring apparatus.
Raw materials are mixed in the measuring apparatus and sent to the dryer.
The dryer serves as a centralized supply for the molding apparatus.
Throwaway product made during setting, intermittent die maintenance, or momentary stops is recovered by the operator for recycling.
Recovered plastic waste is ground in the industrial product mill and automatically recycled.
This material is not sent out for disposal.
Reduction of Glass Waste
Mirror Process
Development of glass waste recycling business:Foam glass manufacturing, commodification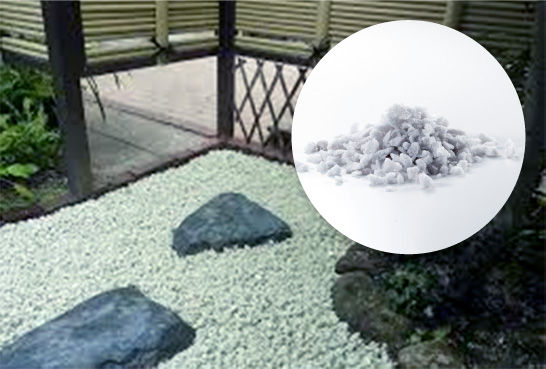 Creation of Products from Glass Waste
A great benefit to the environment
Recycled glass
foam glass
Function
Deodorizer, water purification, weed control, etc.
Results

Placed underneath solar panels to prevent weed growth
Used as material for deodorizers
Many other potential business applications
6. Environmental Product Development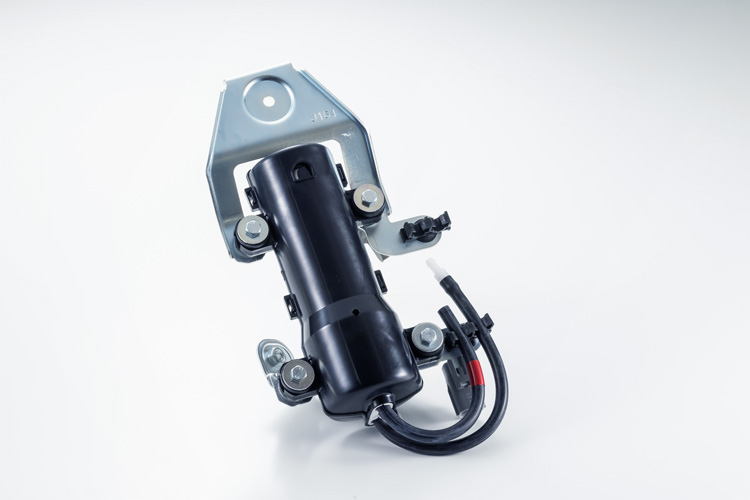 Heated Washer
Front window frost removal is often a time-intensive process with only temporary results. A heated washer solves this issue in a safe and easy way, greatly reducing worktime involved.
A user-friendly tool that helps reduce use of heaters in removal of window frost, which in turn saves energy and reduces CO2 emissions.
Product Specifications
The product stores heated washer fluid from that day's usage in a vacuum-sealed container, so it is pre-heated and ready to go the next morning. Liquid used during operation is replenished from a washer tank, heated and stored at temperature. The vacuum-sealed container minimizing the escape of heat and helps reduce energy consumption.