REARVIEW MIRROR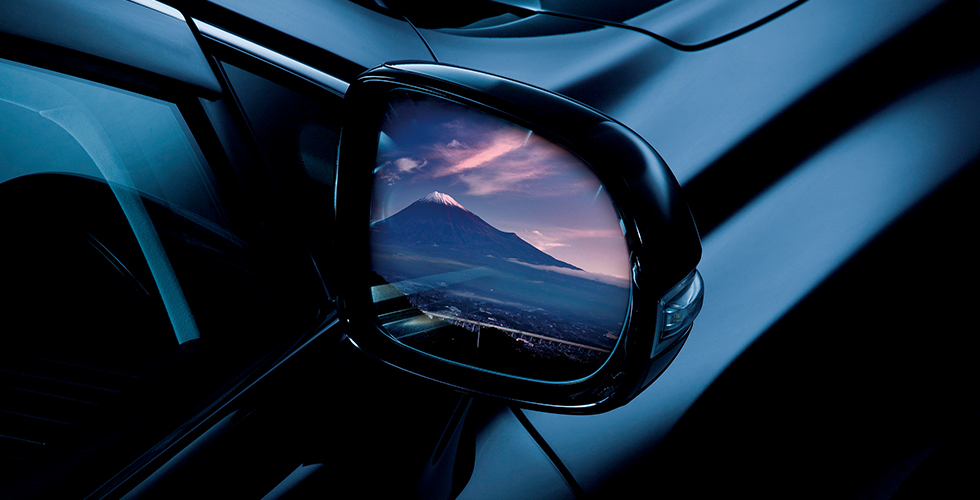 Enhancing automobile safety, security and comfort through technology and quality
Murakami Corporation is proud to have earned the highest market share in Japan for automobile rearview mirrors. Over the past 60+ years, we have continued to evolve our technology and solutions to improve functionality while maintaining excellence in QCD (quality, cost, delivery) by keeping every step of the process in-house, from development to production.
Rearview Mirror Technological Components
A Culmination of Technologic Expertise
Rearview mirrors allow for visibility behind a vehicle to provide a safer driving experience. This is accomplished through the combination of many technologies, including the attachment of thin film and electrical components. Our technological knowhow has culminated in the development of rearview mirrors containing a variety of functions that were pioneering in the world, and we continue to work towards the realization of a safer, more secure car-driving society.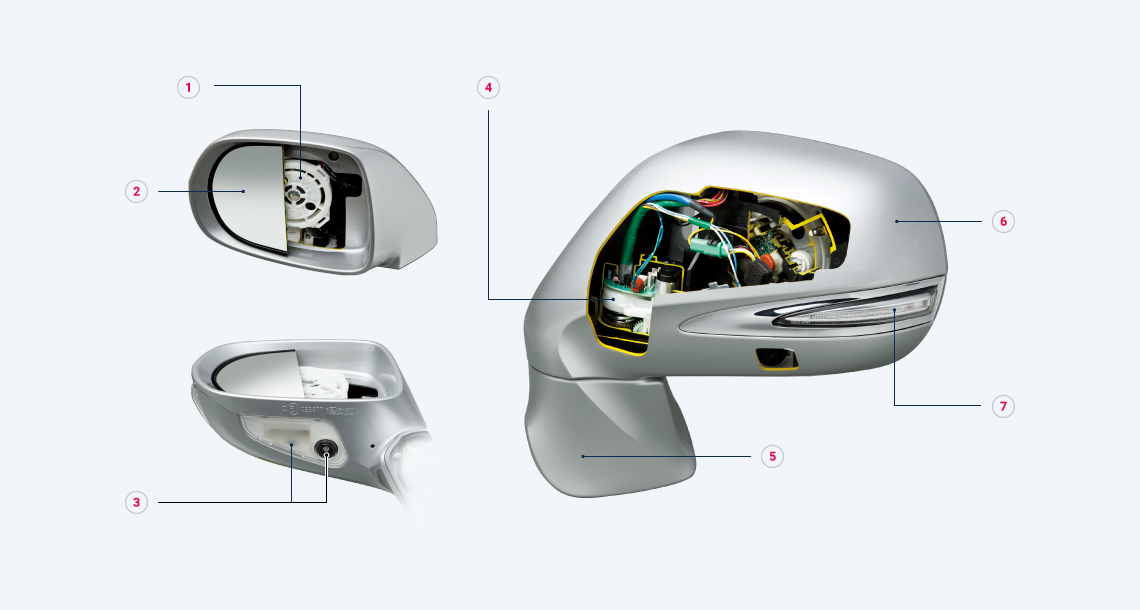 Actuator
A powered mechanism that shifts the mirror angle horizontally and vertically. The dual-motor mirror adjustment system technology we developed was the first of its kind.
Mirror Surface
We continue to pursue enhanced safety with wider viewing angles, improved safety during inclement weather, and other original functionality.
Puddle Light / Camera
Rearview mirror products can be equipped with lights to aid visibility when getting in and out, as well as a camera and monitor to give visibility of the passenger side.
Power Folding Unit
Allows mirrors to automatically fold in and out when locking and unlocking the doors.
Base Mount
Our high-performance mounts attach the mirror to the car body and have the high durability, strength and air flow resistance necessary for driving.
Exterior Body / Mechanical Design
The compact body houses a complex layout of high-tech parts, which requires not only keen design sense, but ample protection against air pressure and vibrations.
Turn Signals
Left and right turn signals are equipped on the side-door mirrors to enhance visibility for other drivers.
Development / Design
Rearview mirrors are essential in ensuring automobile safety, and first and foremost, they must fulfill that basic function of giving visibility behind the vehicle. Side-door mirrors in particular are one of the few parts situated outside the vehicle, and so require high endurance against heat and water as well at the ability to endure inclement weather, strong vibrations and other harsh driving conditions. We have reliable functionality and quality in mind from the very beginnings of the design phase, combining our knowledge of mechanics circuitry design along with optics (mirror) technology.
Furthermore, we have pioneered many technologies, such as power-folding mirrors, and using our expertise, continue to tackle market issues and manufacturer needs to design cutting-edge functionality and design imbued with experience, knowhow and our proven developmental designs.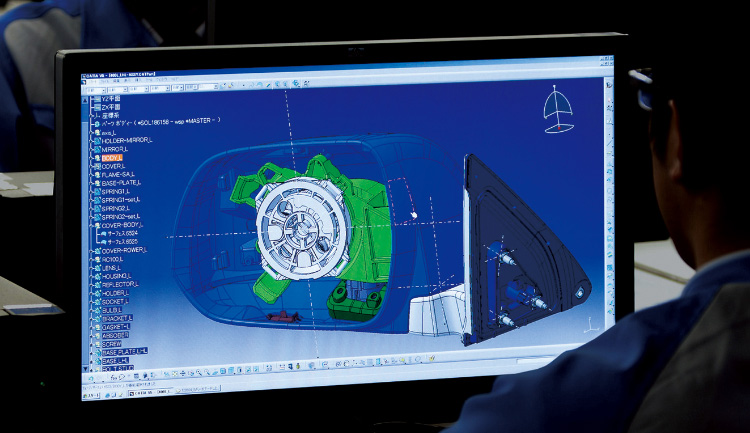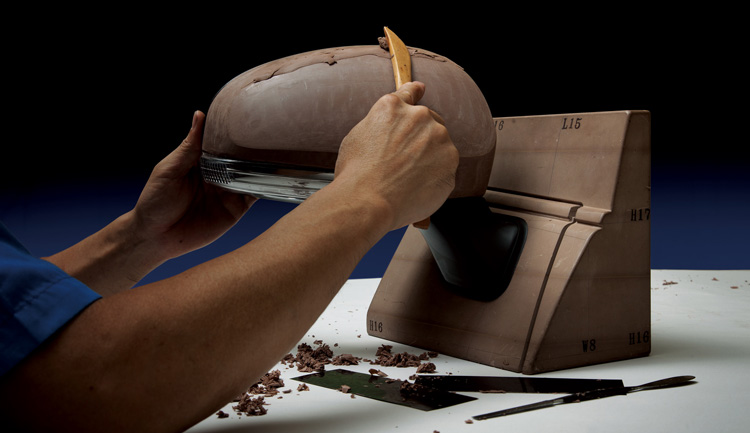 Rearview Mirror Evaluation & Analysis
In order to ensure a quality product before it goes into mass production, we utilize testing equipment to conduct evaluation and analysis of a wide variety of areas. This allows us to have confidence in product design and production, and secure optimal quality, cost and delivery. Furthermore, once mass production begins, an independent Quality Control Department rigorously evaluates each product concerning over 20 different criteria.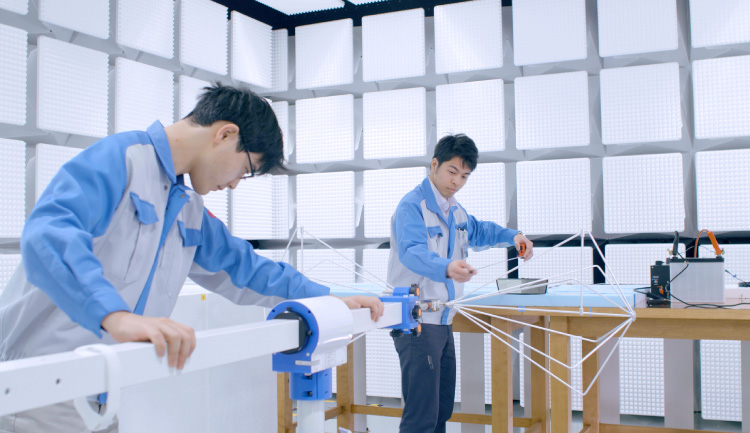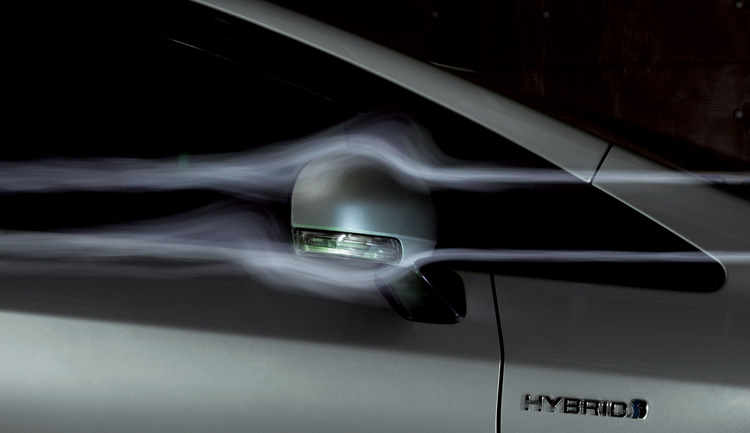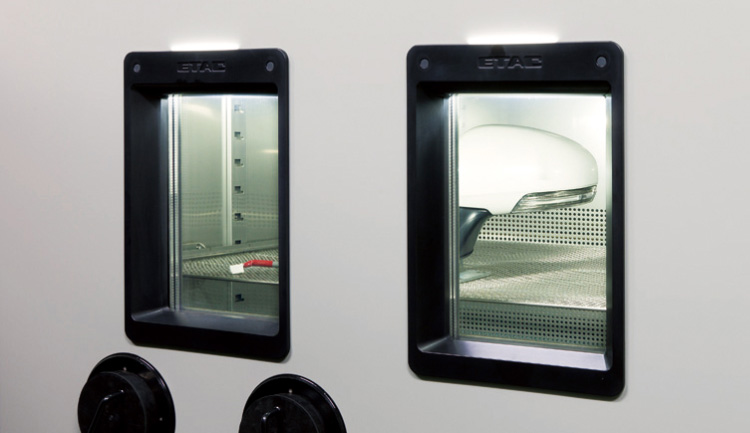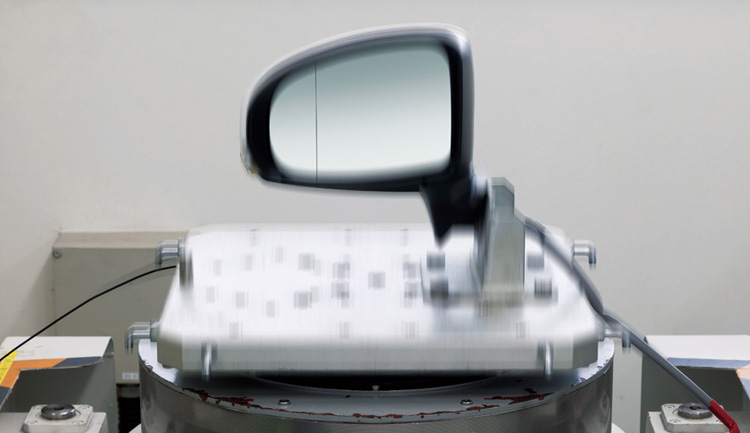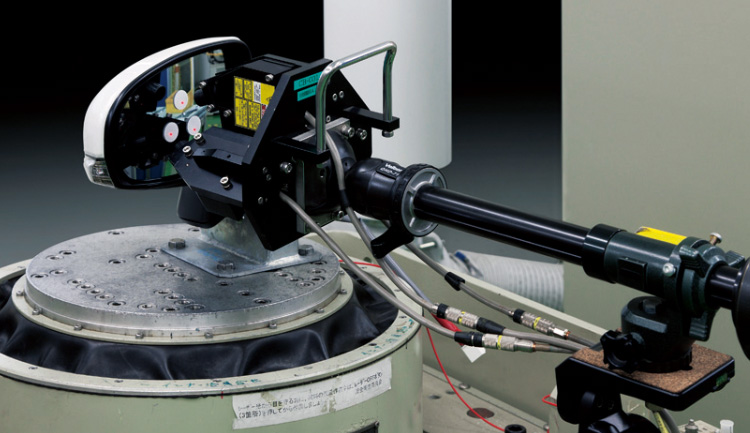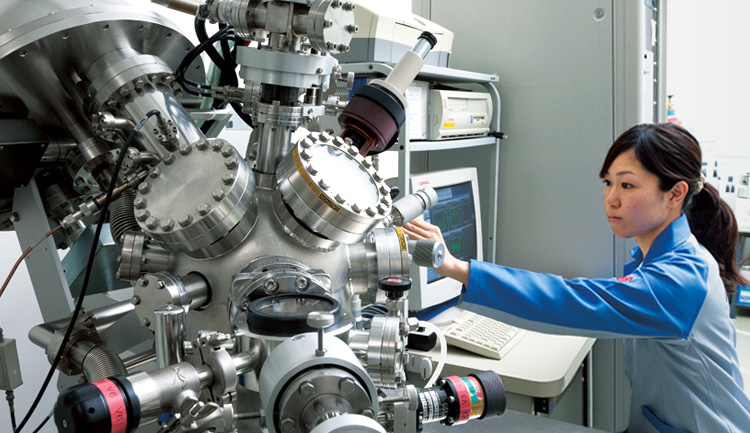 Rearview Mirror Manufacturing Process
Three technologies are combined into a single production process ensuring both quality and efficiency.