COMMITMENT TO QUALITY
Philosophy
The Murakami Corporation Corporate Charter states under Safety & Quality, that we strive to "earn the satisfaction and trust of clients, partners, consumers and society by providing safe, value-generating products and services." Our Global Quality Policy seeks to realize these ideals and put customers first.
We put customers first with a quality assurance system backed by the full trust of Murakami Group.
*All facets of Murakami Group, foreign and domestic.
Murakami Corporation Quality Assurance
Murakami Corporation pursues safety and quality assurance based on two main philosophies:
Quality Born from Process
"Maintain the integrity of every process, and never send a suboptimal result to the next stage." This philosophy is applied to every process from design, to pre-production, to manufacturing, and every action taken by our workers is done with quality in mind.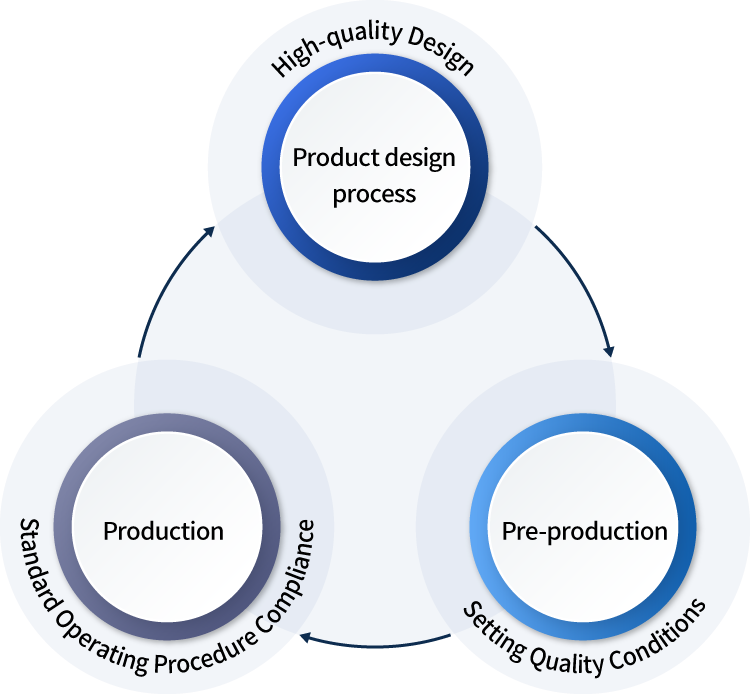 Quality Governance
At Murakami Corporation, quality assurance directors along with the Quality Assurance Division oversee plans, adjustments, progress and audits covering at all our global companies. Global quality assurance policy is further developed at each company to promote autonomous quality-focused practices, and quality-related KPI are regularly reported back to the Quality Assurance Division for approval or initiation of necessary auditing.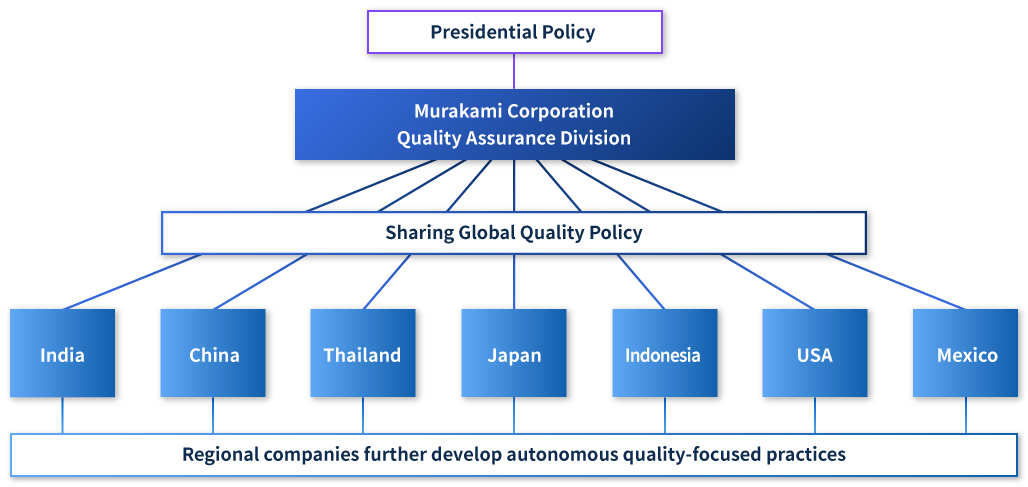 Quality Management System Certification
At Murakami Corporation, we strive to continuously improve our Quality Management System, which is built upon ISO9001 and IATF16949 standards.
ISO9001 and IATF16949 Acquisition Status
ISO9001
IATF16949
Murakami Corporation
Mirror systems bussiness
―
〇
OPT-electronics business
〇
〇
Murakami Kyushu Corporation
―
〇
Murakami East Japan Corporation
〇
―
Eiji Corporation
―
〇
Murakami Ampas (Thailand) Co., Ltd.
―
〇
Murakami Manufacturing (Thailand) Co., Ltd.
―
〇
嘉興村上汽車配件有限公司
―
〇
Murakami Manufacturing U.S.A. Inc.
―
〇
Murakami Manufacturing Mexico, S.A. de C.V.
―
〇
PT. Murakami Delloyd Indonesia
―
〇
Murakami Manufacturing India Private Limited
―
〇
Initiatives
Our philosophy of "Quality born from process" drives us to aim for zero flaws In our product by having every department work in unison from design to manufacture.
DR and DRBFM with the cooperation of all departments concerning production technology, quality management, procurement, manufacturing
Establishment of quality conditions within standard production timelines through cooperation of production technology manufacturing, and quality management
Confirmation by Manufacturing Department of daily management to maintain quality conditions
Auditing and approval by Quality Management Department of quality condition management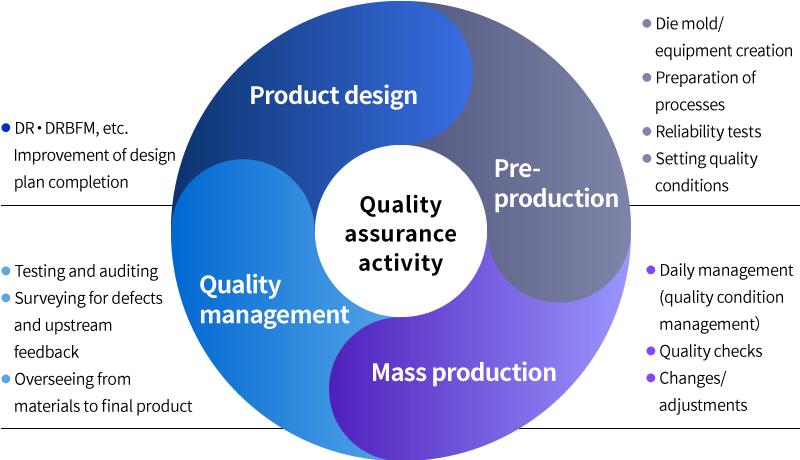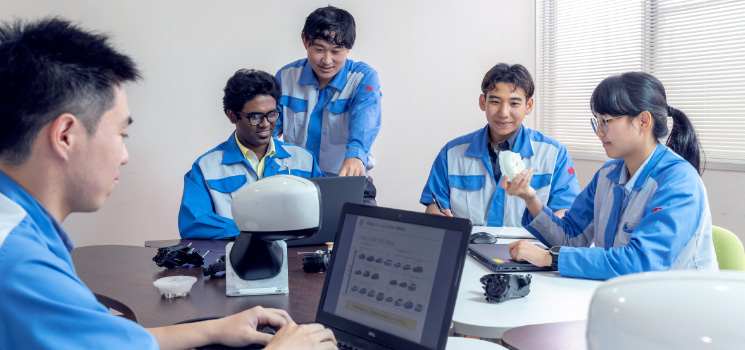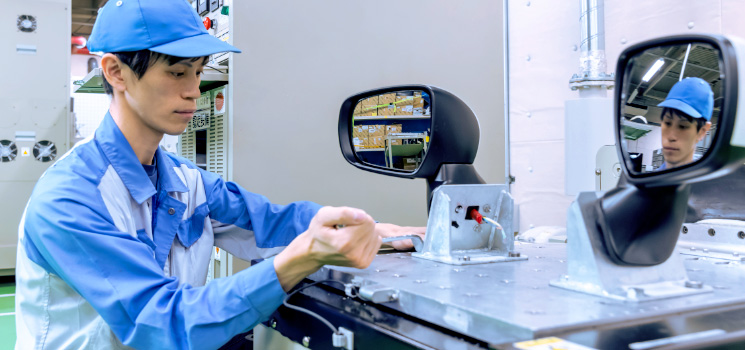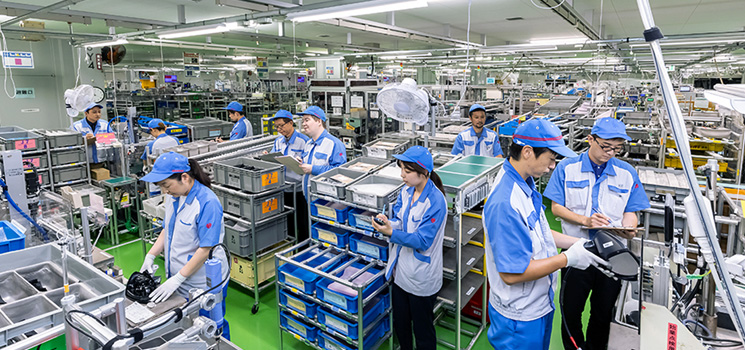 Quality Improvement Initiatives
At Murakami Corporation, we conduct education for new employees and at every level in the organization. As a group, we also undergo continuous quality improvement efforts, such as our Quality Control Circle, along with regular holdings of internal briefings and the Global Quality Control Conference.